Westmount Visual Art Centre
Westmount, Quebec
3 Dimentional mural
2016 - 2017
The first project was a three dimensional mural inspired by human and nature. Students were asked to create various facial sculptures out of clay and combine them into a collective mural. Circular sections of mural were painted with natural and organic symbolism to connect the two mediums together.
3D INSTILLATION
2017 - 2018
With the second project, students were asked to create a 3D-base installation to reimagine the gentrified neighbourhood of Saint-Henri in Montreal and the Turcot Exchange, a large network of overpasses that crosses the neighbourhood. Previously one of the most neglected parts of the city, it is now one of the most popular areas with booming condo projects, a flourishing nightlife, and a major highway reconstruction that has been taking place over the last 5 years.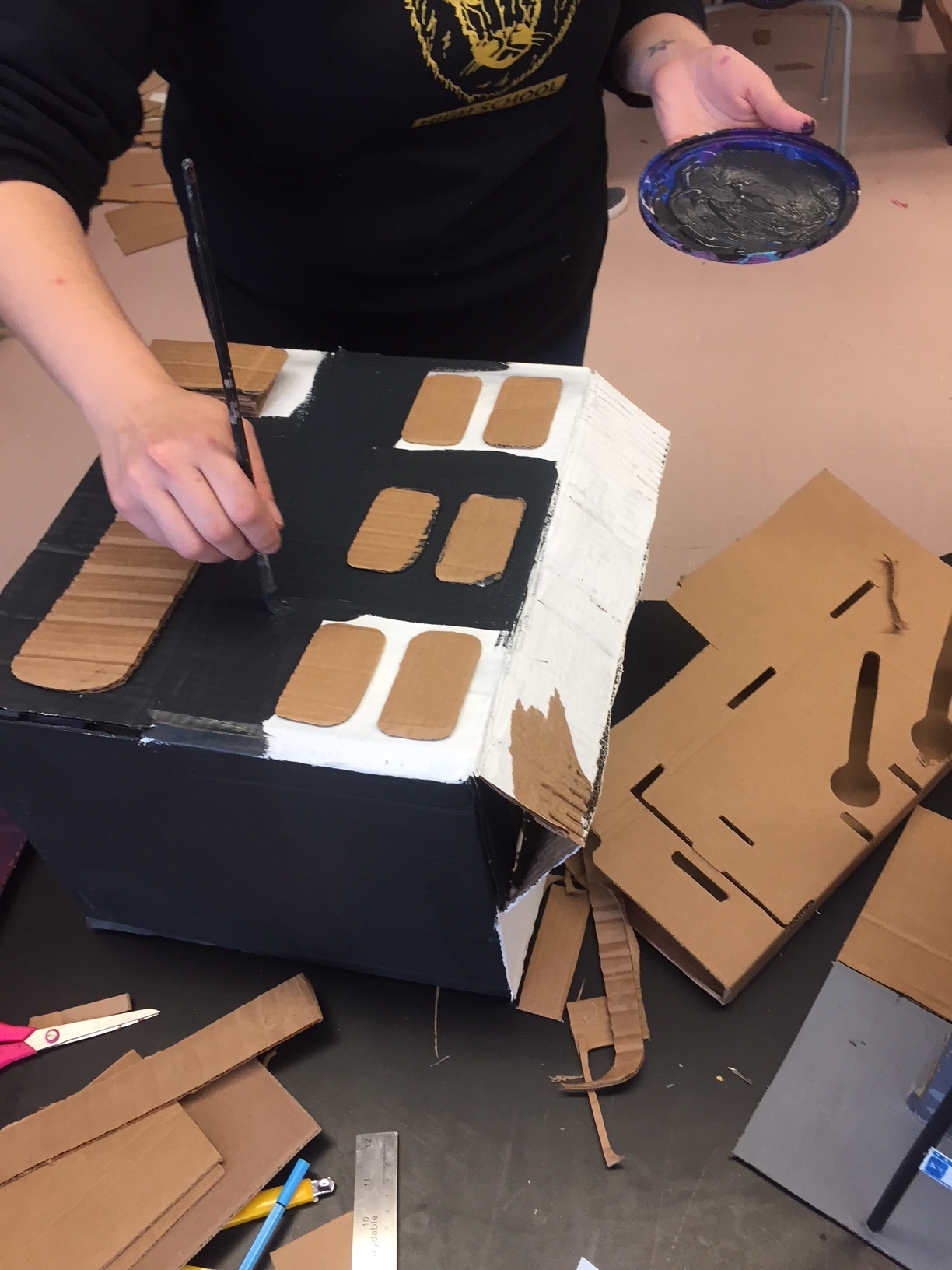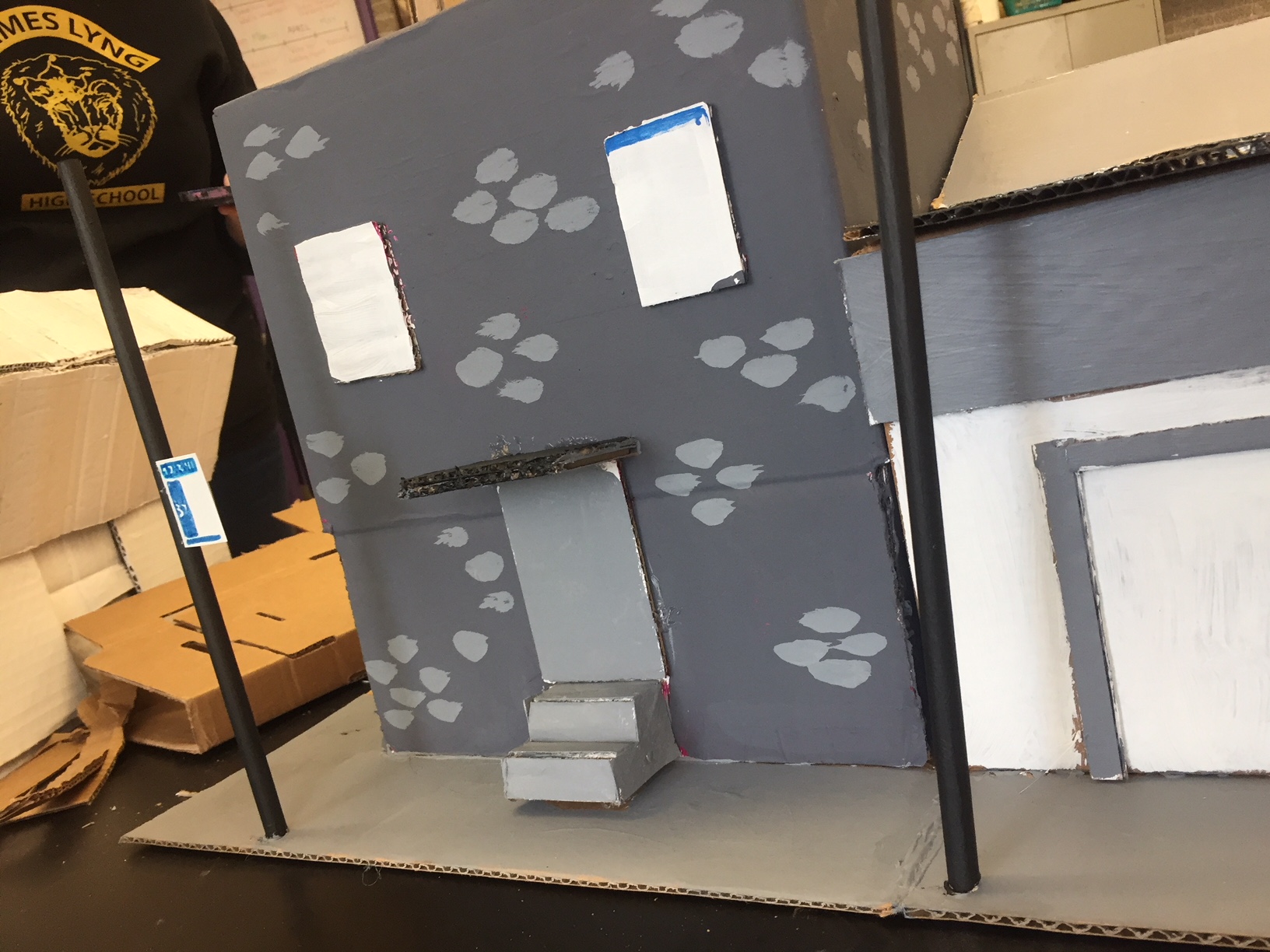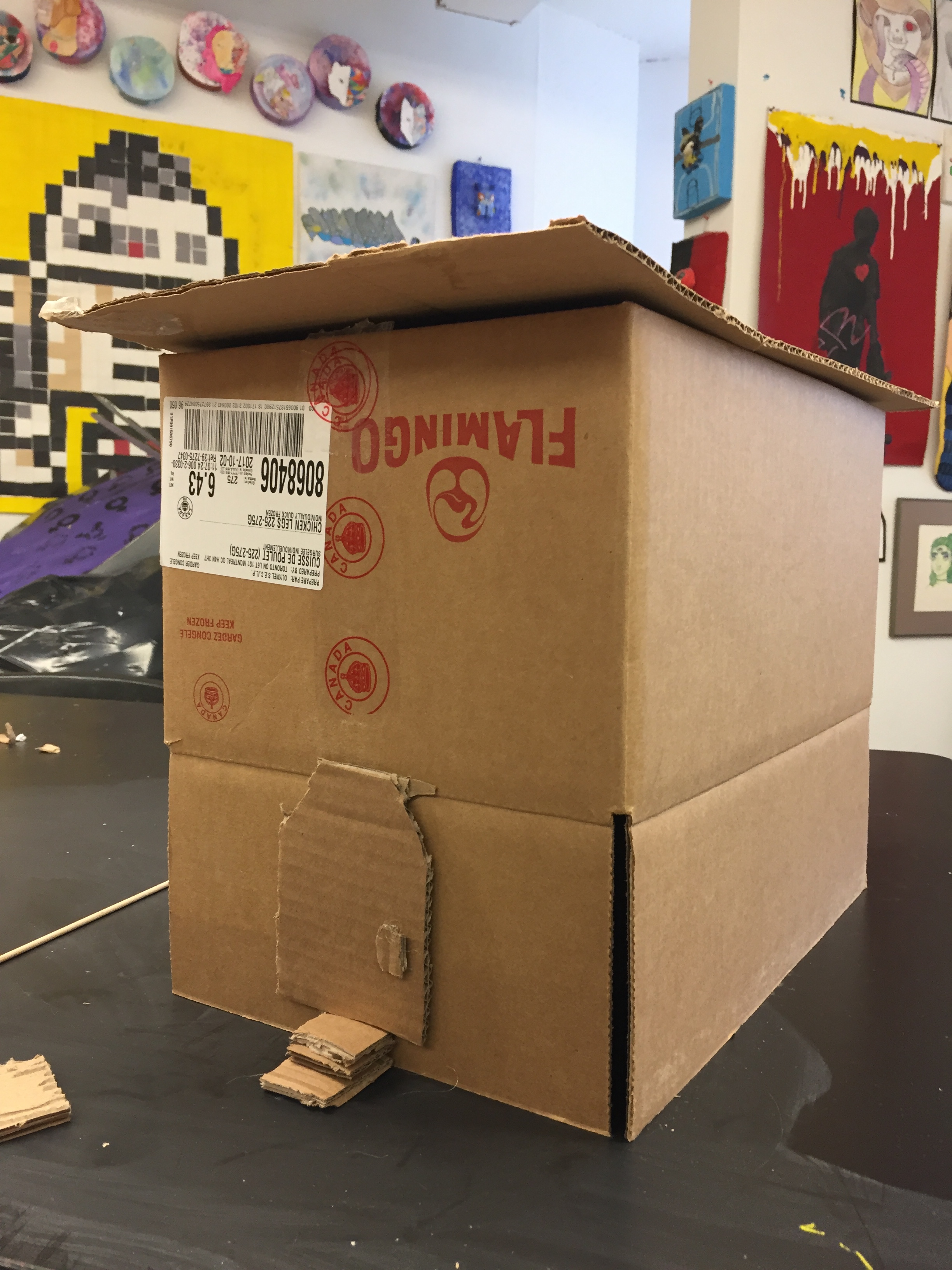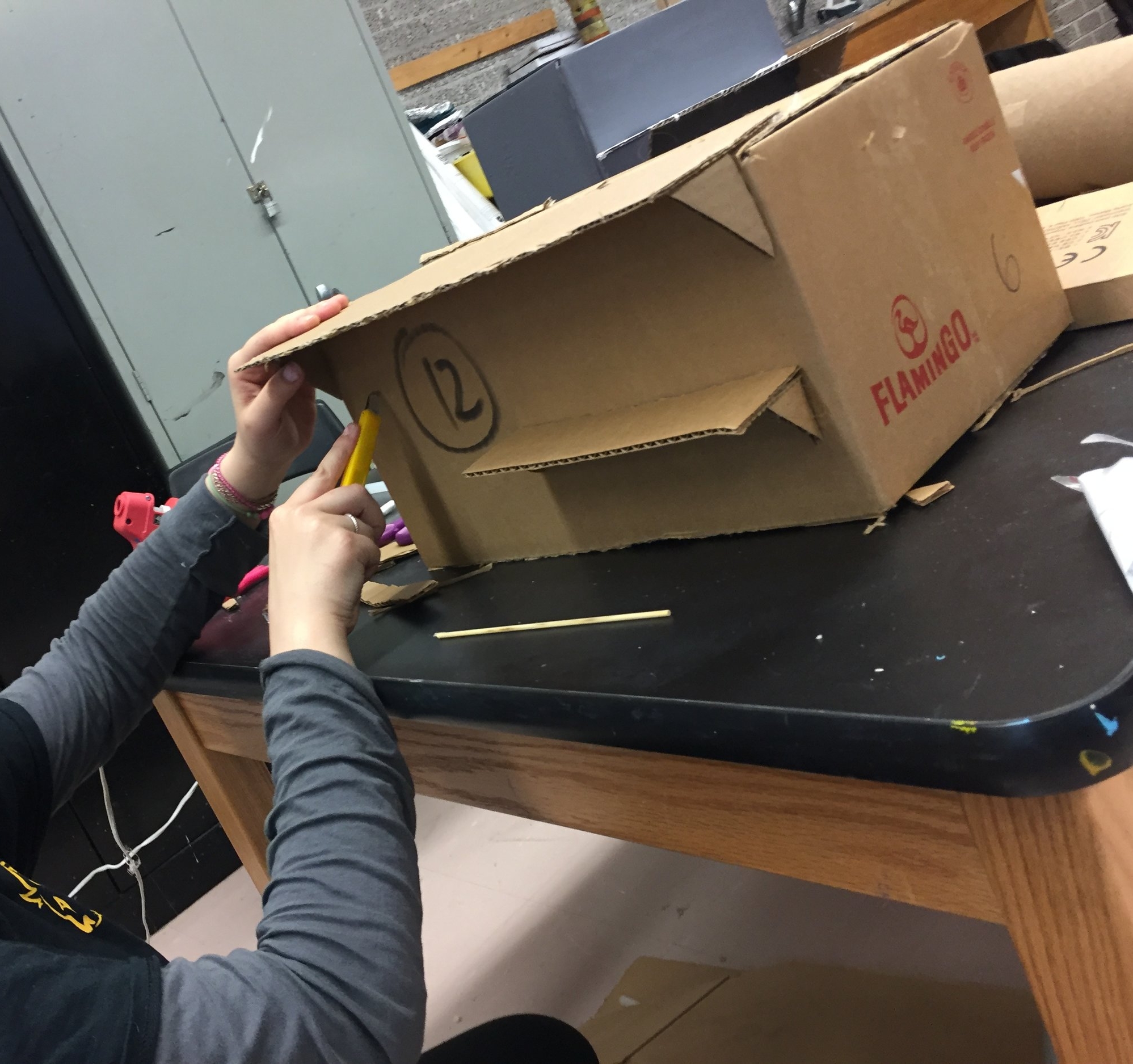 Using everyday materials like cardboard, glue guns, and paint, students were asked to recreate their vision of the community going through these changes and what a gentrified area would look like. The students were also invited to paint the buildings once the artwork was installed to show the importance that murals and wall paintings have played in embellishing various areas in the city.
This project was a wonderful challenge since we had to reimagine our original concept of a 3D installation project. Furthermore, the students did not have a lot of time to create their individual structures but we were really proud of their hard work and creativity.
I also enjoyed every second of collaborating on both projects with Helen Stembelos, James Lyng art teacher. She has inspired me through the special relationship she has with her students, including how she instills confidence in them through the artistic accomplishments they achieve in her class.